Top 5 Favorite Romance Books of 2018
When I wrote 2017's Top 5 Romances to Read When You Need To Believe In Love Again last December, I was coming off the worst year of my life. I'd been diagnosed with ADD which sent me spiraling without the constant noise and distraction in my head. My mom's cancer spread from her breasts, lungs, and bones, to her brain, and she'd lost full mobility twice. Add to it all spine and jaw problems, the mortgage issues that were on year five, I was ready for the year to end. And so grateful for the books that had gotten me through the worst twelve months of my life.
I started 2018 optimistic. My ADD was under control. Mom was kicking butt. The chiropractor got my jaw and spine re-aligned. Our mortgage was settled. Things were finally freaking looking up.
Turned out, things could get worse. (I won't go into detail here, but if you're curious, I started a mental health blog, Squeezed Too Thin halfway through this year, to chronicle just how much of a mess I was. Am. It's basically my journey to mental health as a romance author trying to live out loud as much as possible, so no one feels like they're facing crap alone.)
The good news is, I read a lot this year. As of today, 12/20, I've read close to 100 books. Not all of them new reads. I re-read my favorites at least once every couple of months*. The shorter ones, like Jessa Kane's Pound of Flesh, sometimes get read monthly. I even kept track of how many times I re-read each book this year, because I may have slight OCD tendecies when it comes to making lists.
*For the favorite re-reads, check out last year's list.
I didn't change the criteria for this year's favorites, I may even include some of the books from my favorite author's in last year's list. Because while my year was worse, what I look for in a favorite romance read hasn't changed.
These criteria are:
* Characters that I could re-read over and over and over again. Even if I knew it by heart, or just read it a week before, I'm the kind of reader who enjoys diving back into a familiar story sometimes more than trying a new book or author.
* No stupid, bitchy heroines. Clueless can be fun, snarky is awesome, but there needs to be a solid reason, and it can't be all the freaking time. She has to get over it at some point. I started a book last month by a pretty famous romance author who was new to me. I'd read great things about her books, and the Goodreads and Amazon rankings for this particular book were spectacular. The plot and trope hit a couple of my favorite buttons--hot, alpha cop. Slightly out-there heroine. But. The <gag> heroine. I just couldn't. She was so unlikable from the very first page. A Look. I get making the hero work for it a little. And I can understand building up walls over a lifetime and using bitchiness as a defense mechanism that the hero has to work to get past. I can understand suffering a trauma or experience that hardened their exterior and left them bitter. But, Jesus, explain that to your reader. Let them understand. Make us want to see the patient hero tackle her defenses one by one. Otherwise, this is not a "cute" trait. It doesn't make her a firecracker or strong. And just like the TSTL heroine who deliberately puts herself in dangerous situations without listening to the people who tell her not to, that there are safer solutions, this just makes me think the hero has an undiscovered masochistic side. (Again, I'm totally chill with that if so, but for the love of God, explain that.)
*As for the hero, alpha is definitely a great, big HELL YES for me. Command the space, be commanding in the bedroom (or kitchen, or bathroom, or on the stairs), but he has to have a heart. Even if it's reluctantly there (cough cough, Dallas, cough). He can be an ass, even, but it needs to be for a good reason, and he needs to have a soft spot for his heroine.
* And, as always, Happily Ever After is a must. Mandatory.
Eden's note: Some of these may be a series, so I'm linking to the first book. I'll put my favorites below. Also, as an Amazon Associate I earn from qualifying purchases.
CAPTIVATED by Tessa Bailey and Eve Dangerfield
Okay, one: LOOK AT THAT COVER. Those arms. If you've looked at my Pinterest page or my Facebook page, it's no secret that I like my men big. Big, big. And grumpy. Silent. With a filthy mouth. (No, I don't care that filthy mouth doesn't go with silent. They do in my head.) Blake doesn't just hit all those boxes, he embraces the ever-loving hell out of them. For her.
Secondly, Autumn. Sweet, slightly lost, funny-as-hell Autumn, with the ginormous heart and dickhead ex-boyfriend who left her stranded halfway across the world after cheating on her.
Absolutely nothing about these two should fit together. Until Blake sees a drawing Autumn had made. Of him. As her captor. Yup, turns out sunshine-and-sweetness Autumn has a shockingly dirty, dirty mind. And Blake will be damned before anyone but him helps her make those fantasies come true.
This is Tessa Bailey and Eve Dangerfield's first book together. I really hope it isn't their last. Their brand of dirty just works so well together. There wasn't a single second of this book I wasn't obsessed. Autumn was as perfect as all of Tessa's heroine's (and I mean that in the BEST way possible, because she writes my favorite heroines), and Blake was the absolute perfect hero. Rough, gruff, a little bit broken, and so completely head-over-heels for his Fun-Size, you couldn't help but swoon.
So, this came out in November. And I may have already read it twice. But...oh. My. God. Jason.
Jason is everything.
We met Naomi a little bit in Getaway Girl, after she leaves her fiancee at the alter and runs away. And honestly, I was not expecting to like her at all. I expected this spoiled, rich princess who had to hit rock bottom before realizing what she gave up by running from Elliot.
That isn't what we got at all. And I'm so grateful. I loved Naomi from the beginning. By the second chapter, I knew I was going to have this girl's back, no matter what. Seriously, from the second she shakes Jason's hand, I fell head-over-heels for her.
Part of what I love about my favorite romances aren't just the love stories. It's the way the hero and heroine love each other. I'm extremely vocal about needing both the hero and the heroine deserving each other. Nothing drives me freaking more bat-shit crazy than this amazing, alpha, protective man with a rough, tortured past working through his demons to deserve this woman--and for her not to have to give up, or change, anything about herself. If you're going to make my heroes tear the world apart for their women, then the women need to be willing to go just as far to protect their men. They need to be worthy of that hot, alpha protectiveness, and stop at nothing to protect him, too.
Naomi and Jason were so it for each other. While it was more of a slow burn on Naomi's side, understandably, it never felt like she was being the selfish, self-absorbed woman I'd expected her to be after reading Elliot and Addison's story. No, she was working through her own demons, her own faults, and trying to do right by every person who'd ever counted on her. Who'd ever expected anything of her. And never, not once, did it feel like she wasn't seeing or appreciating Jason.
That was a really fine line Tessa walked in this story. While the heat was there from the start, of course, Naomi didn't dive head-first into a relationship just to prove something to herself. No, she worked on finding herself, first, while appreciating everything Jason did for her, and his sister, all without seeming like the world should revolve around her. She wasn't anything like I expected, but I had absolutely no doubt she was the perfect person to love Jason the way he deserved. (And holy forking shirtballs, did he deserve to be loved.)
So, I admit it. I totally started this series out of order. But this one came up on my Kindle recommendations, and between the dude on the cover and the description of Ares in the blurb (non-talkative, heroine's off limits, the brawn to her brains), I had to read it.
Now, I'm going to admit. I was maybe a tiny, little bit skeptical about a hero named freaking Ares, with a twin brother named Zeus. I think I've read one, maybe two authors in my life who could pull off having heroes named after gods, and those were still in paranormal romances. Where they probably WOULD have been gods. But then we meet Ares. It was like checking off a list of Eden's hottest things ever.
Huge? Um... 6'8. 350 mother-pucking pounds.
Quiet? Dude only talks in grunts and random words and weird-ass gifs.
Protective? YOU'RE GODDAMN RIGHT.
Alpha without being an asshole? Well, I read this book twice in two weeks. So...yeah. Pretty much.
Obsessed with the heroine? He. Leaves. Her. A. Voicemail. The man who doesn't talk, and the entire world (oh, did I forget to mention he's one of the absolute greatest hockey players of all time? And that's not even a brag. He's totally that good, knows it, without being cocky about it. Because he doesn't think he has anything in the world to offer anyone if he isn't on the ice) believes he can't even tie his shoes by himself--seriously, he even has it in his contract that he doesn't have to talk to the press--leaves her a voicemail. After she broke his heart.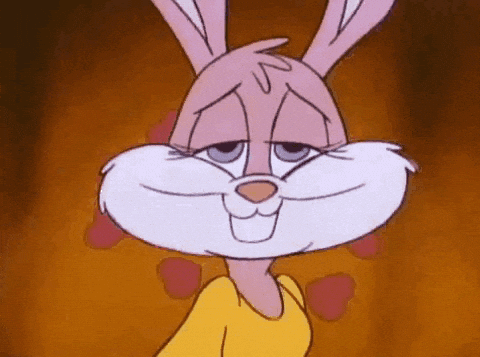 I know what you're thinking. She broke his heart?? Yeah, she did. But...remember my thing about heroines deserving their heroes, too? Never once did Felicity do anything that wasn't specifically to take care of Ares. So when I say that Ares is probably my absolute new favorite book boyfriend of all time, and Felicity is perfect for him, that's the biggest compliment I can give her.
So, after reading this, I went back and started with Mister McHottie, Ares' sister Ambrosia's story. When I was done devouring that one, I immediately grabbed Zeus's The Pilot and The Puck-Up.
Then after that, read the prince's story, Royally Pucked, before I had to go back and re-read Beauty and the Beefcake again.
And I'm not even going to pretend I won't read Ares and Felicity's story at least one more time before the end of the year. Seriously, if you haven't read Pippa Grant's stories, GO DO IT NOW. Then sign up for her newsletter, because you guys. She sends bonus epilogues for all of her books.
I admit, this was another cover that pulled me in. I'd heard of Naima Simone before, but somehow, I'd never read her.
I'm slowly making my way through all of her books now, though.
Knox, former MMA fighter, is in love. Big time, over-the-top in love. And it's bad enough that she works for him. She's also his dead brother's widow. The dead brother they'd both loved more than anything.
Even worse, she lives with his parents. Who still blame Knox for the death of their other son. Blame Knox puts on his own shoulders, too.
I loved everything freaking thing about this book. I loved Eden, who was able to feel something for Knox that she hadn't felt for his brother, without ever taking anything away from how much she'd genuinely loved her husband. It would have been so easy for Naima to make the brother a closet dickhead--abusive, absent, etc. Instead, he was a young man who'd loved his wife, loved his family, and who loved fighting.
And Knox might have seen Eden first, might have fallen for her first, but he'd loved his brother more. While most heroes would have felt the possessive need to be the only one the heroine had loved, the one she loved more, Knox loved his brother enough and loved Eden enough to never feel insecure in the love she gave him. That she was capable of loving him with her whole heart, without taking anything away from what she'd felt for her husband, or slighting Knox in any way.
Honestly, this book was everything. Sexy, hot, emotional. MMA fighters, tattoo artists, taboo relationship. I LOVED it.
I know this one stands out on the list. Honestly, I wasn't expecting to like it at all, let alone love it as much as I did.
I was at a really low place, and had posted in a reader Facebook group looking for a specific type of romance. Something swoon-worthy, without any necessary trigger warnings, and bonus points for a dirty talking hero. Several people didn't just tell me to read this one, but to read it IMMEDIATELY. So, I did.
And. Holy hotness. Vektal. He introduces himself to her with his tongue. In places she was not expecting to wake up feeling a tongue in. Which should have been so weird, but somehow, with these horned blue aliens and the kidnapped women, just works really, really well.
I mean, if I'd read the blurb before having this book recommended to me, I probably would have read it a looooong time ago. I'm honestly genuinely upset it took me so long to meet these aliens and their gloriously, blue, ridged body parts that they SO know how to use. Seriously, it's silly, dirty, sci-fi romance smut. And it's so worth the time to read. Just check out the blurb if you don't believe me:
You'd think being abducted by aliens would be the worst thing that could happen to me. And you'd be wrong. Because now, the aliens are having ship trouble, and they've left their cargo of human women - including me - on an ice planet. And the only native inhabitant I've met? He's big, horned, blue, and really, really has a thing for me...
What about you? What were your favorite reads of 2018? Let me know in the comments!
Eden Ashe is the USA Today best selling author of paranormal and fantasy romance. Happy endings are her life, whether they're dragons who will go to war to protect those they love, demon hunters who will stop at nothing, or small town ghost hunters who will risk everything for love, and the women who love just as fiercely, just as possessively as their mates.
#Top5list #contemporaryromance #steamyromance #bookboyfriend #bestbookboyfriend #2018romancebooks #eroticromance #romancebooklist